Website Development & Design Project
Amazing work deserves an amazing showcase & website. Check out what we did.
Website Development & Design
Visuals are so vital to a dynamic website & this project had all the parts!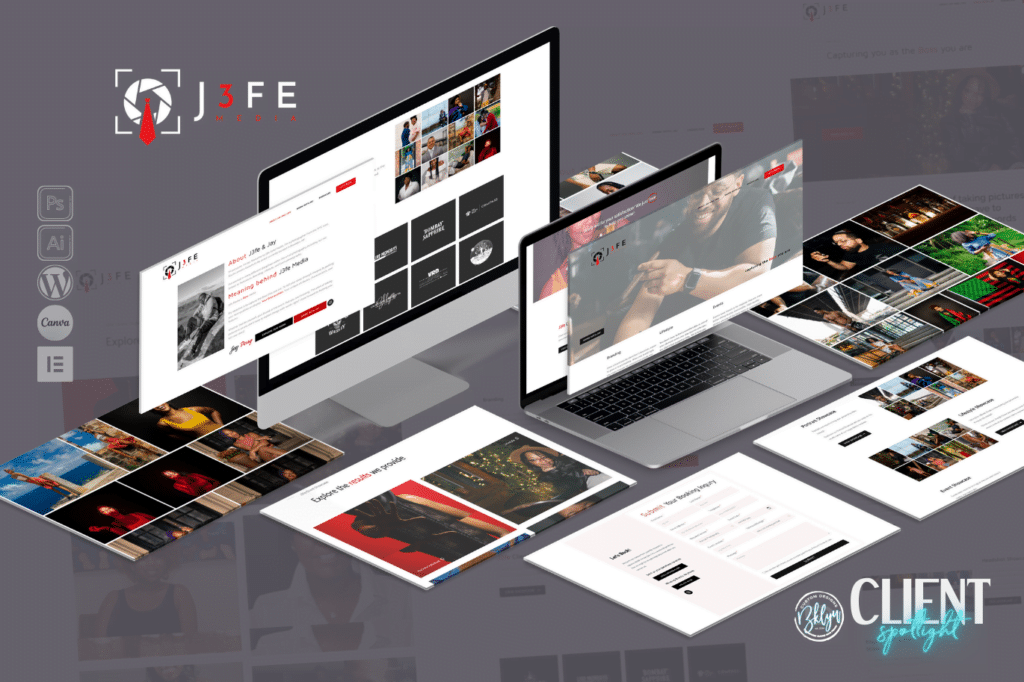 J3fe Media is a photography business owned by Jay Perry and focuses on Brand, Portrait, Event, Headshots, Maternity, Wedding, & Children photography.
Bklyn Custom Designs had a responsibility to create a modern, clean site that allowed for simplified bookings by potential clients while still giving the photographer complete control over his calendar.

We created a clean, modern, and functional site for J3fe Media that showed how he pay attention to details while capturing his clients' strength and beauty. Spotlighting his work & maintaining a speedy site was the goal. Accomplished!
We needed to give potential clients the ability to send in their specific dates for photoshoots but allow the photographer to retain complete control over his calendar. This would help minimize the back & forth normally experienced when booking photoshoots.
You've put your project on hold long enough.
Now is the perfect time to get things moving to completion.
Click the button to get started today!
Hear from our action takers
I've known Charlene for 7 years and hired her to create a promo video for me so I could promote my website design business. I would work with her again because of the professionalism and the depth of knowledge that the she has. Charlene is very determined to deliver a product that will move her client's business to the next level and for that I would be proud to recommend her to others.
I obtained Charlene's services to modernize slymagazine.com and website construction and development for my website, slymagazine.com. Charlene helped set a clear vision for the development of the website including SEO development and direct marketing strategies. I would work with them again because Charlene is on the pulse of digital trends which is important for a small company and I highly recommend them.